The first teaser for the film, created before the research trip in 2011. It is a collage of stills set to an ancient Georgian folk song of healing.
An examination of monastery life around a one hundred thirty foot rock outcrop upon which a monk hopes to live and become the first stylite there in six hundred years. Upon This Rock is also prologue to The Stylite, a creative feature length documentary still in development. Runtime: 21Min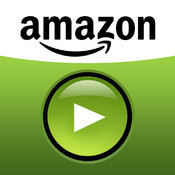 Teaser for documentary short, Upon This Rock.
Photo Credit: Saint Simeon Stylites the Elder painting from the Welcome Collection.
After a farcical dream in which the creation and eventual destruction of the world is told to him, a man awakens on an unknown train.

This experimental short tells the story of an unknown traveler in spiritual crisis and it is presented through his idiosyncratic gaze. This is the archetype of the pilgrim in The Stylite.
Interview with writer/director Stephen Riehl at Sunset Gower Studios in Hollywood, California during the premiere of Upon This Rock.